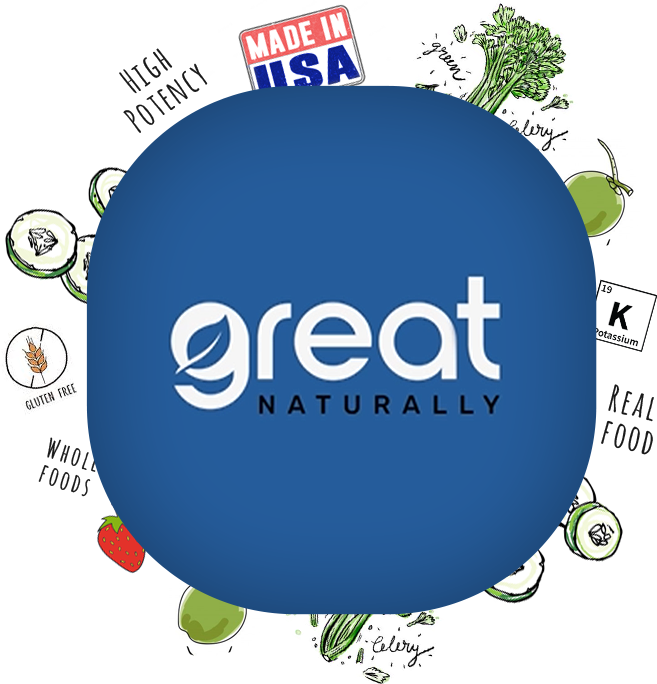 Great naturally was founded in 2020 with a promise. A commitment to making natural products that actually deliver on performance.
Real food is the foundation of our diet, and our understanding of food gives us the answers to what is both needed and best for our health. We strive to deliver formulas based on that foundation, and our goal is to build on its principles to support optimal wellness. We are a natural products industry brand, and believe it is the real cauldron of true innovation in nutrition and health. Our formulas use real food and high potencies so you can expect that great naturally will always help you to Find Your Greatness.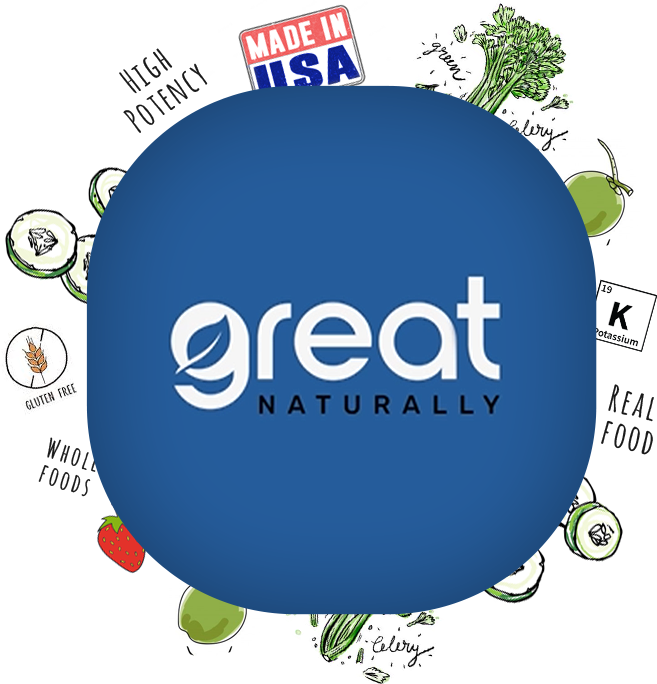 Young Coconuts, Cucumbers, and Celery are among the most potent electrolyte foods nature has to offer. We crafted these juices together to deliver Real Food benefits for natural hydration.

Utilizing True Balance Technology and superior forms like TRAACS® Magnesium, Real Electrolytes offers an effective solution to keep you hydrated and maintain electrolyte balance without all the sugar!

Containing 800mg of Potassium. 125mg of Magnesium, and over 1500mg of total Electrolytes, Real Electrolytes deliver on contributing a significant amount of the electrolytes you daily to keep going and Find Your Greatness

We never use artificial flavors, colors, sweeteners, or preservatives. Our goal is to deliver exceptional taste without sacrificing on sugar and junk commonly found in other formulas.
I LOVE this product. I used to have a regular routine of chugging Red Bulls every morning and hated the crash soon after. With this I feel so much better throughout the entire day! So glad I started using this instead.

Bought the watermelon flavor looking for a way to drink electrolytes and stay hydrated. Really like it and I'll be ordering more. It tastes like a watermelon jolly rancher but a little less sweet.

Tastes great and is easy to blend